Empowering finance with data & technology


So, combining cutting edge data science with our quant/AI framework to provide end client services is our secret sauce!
We collect large amounts of financial data from a range of public and private sources. All data goes trough our data pipeline that does everything you need to do unbiased science based research, like:
AI based anomalies/outliers detection

Automatic lag adjustment

Data aggregation
The data is then stored in a common format in our internal database.
Scientific Financial Data
Building on our scientific financial data and financial technology platform we have defined 3 main business areas:
Robo Advisory
For banks and pension providers we have modules that are able to analyze customers risk, horizon, preferences and more to provide individual savings or pension advice.
Deep Alpha
For family offices, asset managers our analytics and decision making support platform, Deep Alpha provides customers with Quant and AI capabilities within Macro research, factor research, signal research and portfolio analytics.
Asset Mangement
Lastly, our own asset management division use the same technology to provide Alpha trough funds for professionals.
Financial Technology Platform
On top of the scientific financial data we construct the building blocks of financial modelling and investment strategies, like:
Time series transformation

Factor Library




Signal Library

Portfolio Optimization

Backtesting framework
This cloud based technical platform is the backbone of the applications we build on top of it.
In 2016 Sbanken challenged us to help them build the worlds most sophisticated robo advisor to help their savings customers receive true, algorithmically based robotic savings advice based on their goals and preferences. Since then we have some of the leading banking brands in the Nordics on our customer list. Banks and pension providers who all have embraced the vision of providing individual advice for all their customers without human bias.
Quantfolios robo engine is delivered as an API powered BackEnd component, and can be delivered with or without FrontEnd. It uses data from more than 30 sources as well as user input to construct highly personal portfolios with advanced algorithms selecting the best stocks or funds for each user.
Our partner banks experience unparalleled speed in providing highly sophisticated & automated savings services to their customers, built on the most advanced analytics framework in the Nordics.
Features include:
Analytics of current holdings/portfolio

Custom factor ranking models for each asset class

Dynamic ranking algorithms providing each end user with best recommendation at any given time

Impact Investing (for whole portfolio or as optionals like "

Women empowerment", "Green energy" etc.)

Portfolio optimization

Automatic rebalancing

Tactical allocation

Tailored investment universe

Saving goals based

Risk models

Pension saving

Optional Front End delivery



Jan Åge Skaathun - CSO
+47 941 68 940
For further information contact: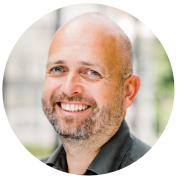 Quantfolio Asset Management
Quantfolio Asset Management develop and execute investment strategies combining rich data and computational tools with artificial Intelligence and traditional financial models.
Quantfolio Global Equity is a Norwegian AIF fund with the following characteristics:
Fund of funds structure, able to allocate globally across asset classes

Aims to provide equity returns in bull markets, and capital preservation in bear markets

Allocation can move rapidly from 100% equity to 100% bonds and vice versa

No short positions, leverage, or nonlinear instruments

Available to professional investors in Norway only
a technology driven challenger to the traditional asset management industry
Quantfolio Asset Management is registered at The Financial Supervisory Authority of Norway (Finanstilsynet).
Trond Færøvik - CEO Quantfolio Asset Management AS
+47 479 11 130
For further information contact: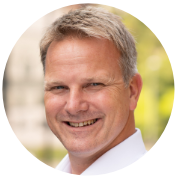 Deep Alpha is a cutting edge analytics & research platform combining all of Quantfolio´s research and technology at the fingertips of investment professionals and macro advisory teams. The user interface is specifically designed bring a new standard of user friendliness to financial platforms, while making no compromises on the capabilities utilizing the underlying data, factors, indicators and algorithms.
Bjørnar Mundal
+47 970 92 359
For further information contact: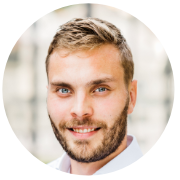 Features include:

Advanced Macro modeling

Factor investment research

Signal investing research

Portfolio tactical and strategic allocation

Stress testing portfolios

AI factor selection framework
Deep Alpha is contiguously updated and is developed in cooperation with leading Nordic family offices and financial institutions. Together we are developing the new standard within financial analysis.
Quantfolio is based in Bergen, Norway.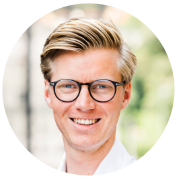 Eirik Frisvold - Business Development
+47 484 23 089
For general inquiries please contact: